This years cleanup is on FEBRUARY 7th, 2009. From 9am to 3pm!!
IT LOOKS LIKE RAIN IS POSSIBLE THIS SATURDAY. THE CLEANUP IS ON RAIN OR SHINE. :)
PLEASE COME PREPARED. Thanks!
Four Peaks Pickup on TV! Check out this link:
http://www.azfamily.com/video/geaz-index.html?nvid=329237&shu=1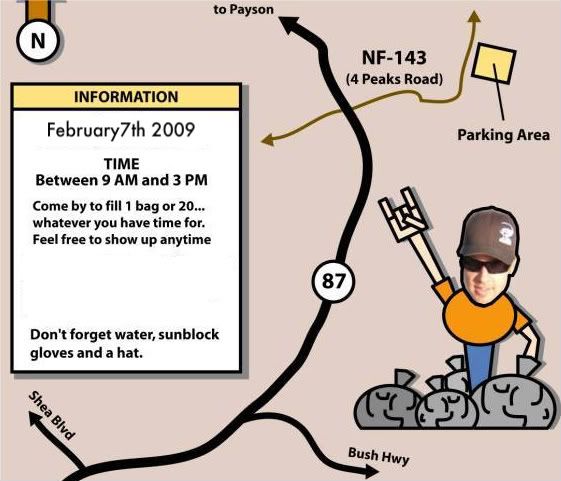 Adler Publishing has ALSO supplied the cleanup effort with some signed copies of their offhighway adventure books!! Thank you!!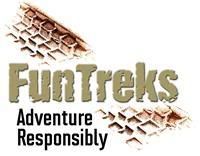 Funtreks in conjunction with Disabled Explorers has donated a SIGNED copy of their Arizona offroad adventure book. We'll be giving this away along with more goodies at about 3pm.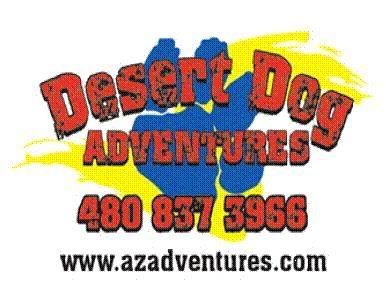 Desert Dog automotive is donating 6 free oil changes to some luck volunteers as well as some t-shirts and sweatshirts! If that wasn't enough, they are also going to have some employees up there helping clean up! Thanks Guys!
Thanks to Arizona Clean and Beautiful!! I just picked up a huge load of water and over a thousand trash bags for the cleanup!!
ALSO, KEEP THIS LINK TO REPORT LITTERING YOU SEE:
http://www.arizonacleanandbeautiful.org/LitterForm/LitterForm_page.html
ACB will send out an official letter to the perpetrator. It may be "just" a letter, but it will let them know they are being watched. I think that alone will discourage most from doing it again.

SDHQ Off-road! As soon as the first email was sent out this year announcing the cleanup the owner of SDHQ, Ryan, called me immediately to say that he wanted to help out and contribute even MORE than they did last year. In this economy I expected many folks to curtail their charity efforts. Not SDHQ. They have stepped up and are working with me to secure dumpsters, lunch and giveaways!
Sierra Expeditions. Talk about good people. This family run business was excited to help out in any way they could. By using their talents and an immense amount of time they have secured both a radio interview AND a television interview to help promote the cleanup. This is already more press than we had last year. In addition they are contributing to the give away again this year. Thank you so much Wil, Wendy, and Sierra Expeditions.
Thank you Jessica Lane. A cost that's easy to overlook is the cost of creating a professional looking flyer and printing them in color. Both in 08 and 09 she has stepped up to help create and print these flyers for the cleanup. Thank you so much. Frankly, you rock!
WOW, Thank you Danica Norris. She is a member of the Arizona Wilderness Coalition. We recently met and she was thrilled to do what she can to help the effort! She just let me know that they will be able to provide 2,000 bags and over a hundred bottles of Gatorade for all of the thirsty volunteers! Thank you SO much Danica and AZWild.org.
BIG Thanks to the Forest Service, specifically the Mesa Ranger District. They helped out last year and are doing so again by bringing a dumpster, getting some media attention and helping with the dumping costs associated with all of the trash we are cleaning up!!!
This year I really want to thank Todd at Blue Sky Sanitation Roll-off Services. They are very generously offering up the dumpsters for the clean up at no charge. Lets make sure we fill them to the brim everyone! Pass Blue Sky's info around. Lets give our business to those companies that support things like this!
Blue Sky Sanitation
Roll-off Services
16810 Avenue of the Fountains, Suite 208
Fountain Hills, AZ 85268
602-999-7307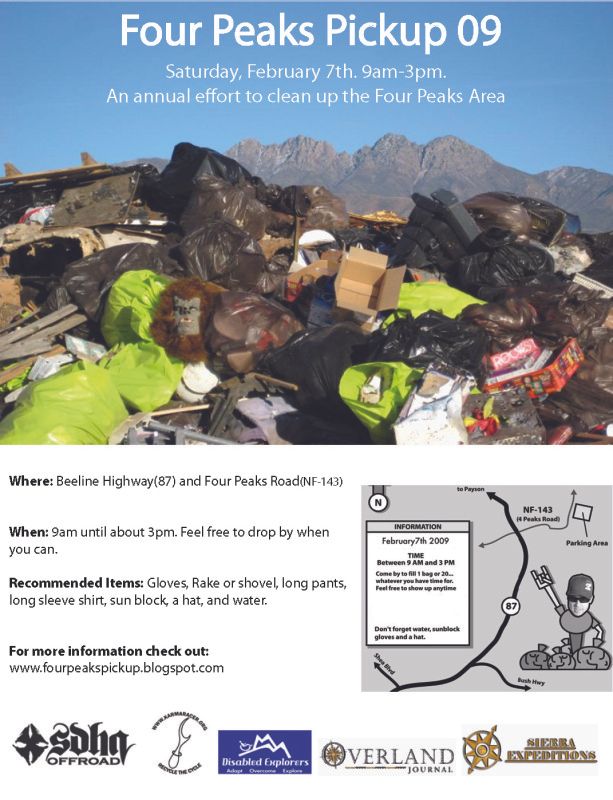 Here are some pics from the Four Peaks and Sycamore area today. 12-24-08.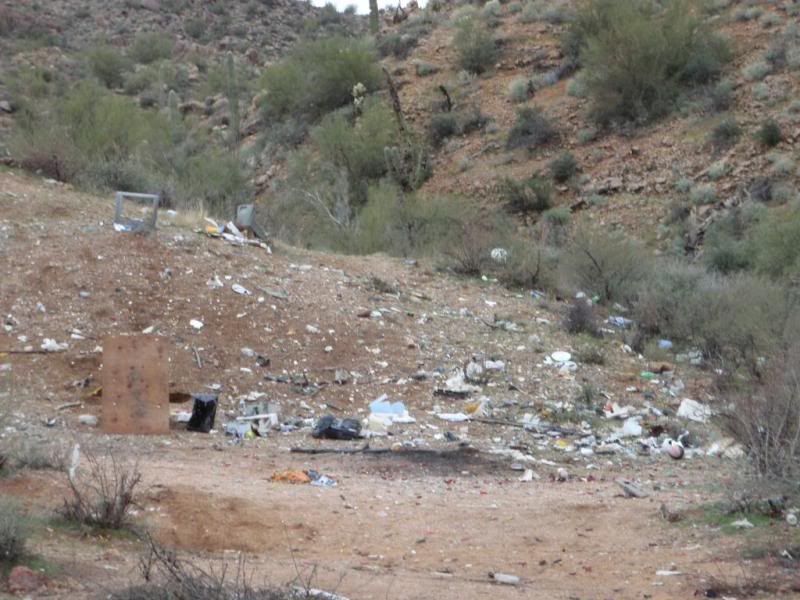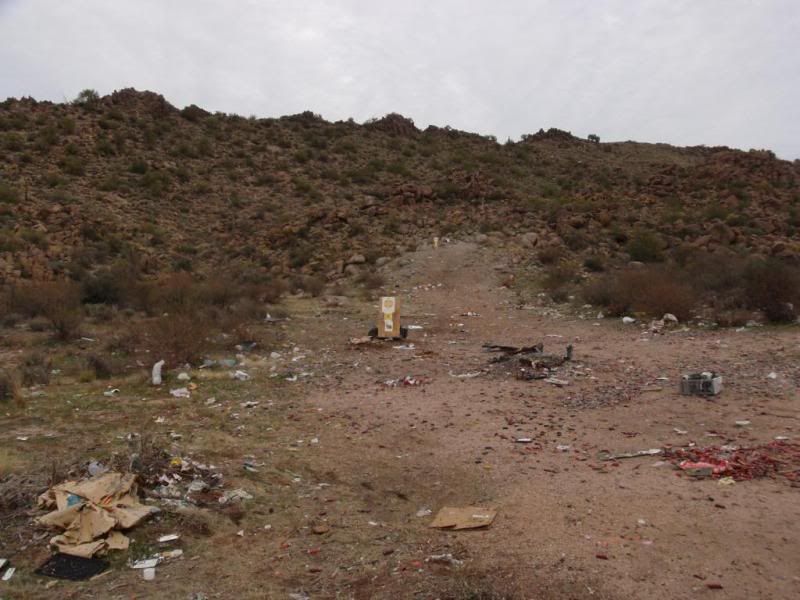 Still amongst all that, the mountain is still beautiful too.