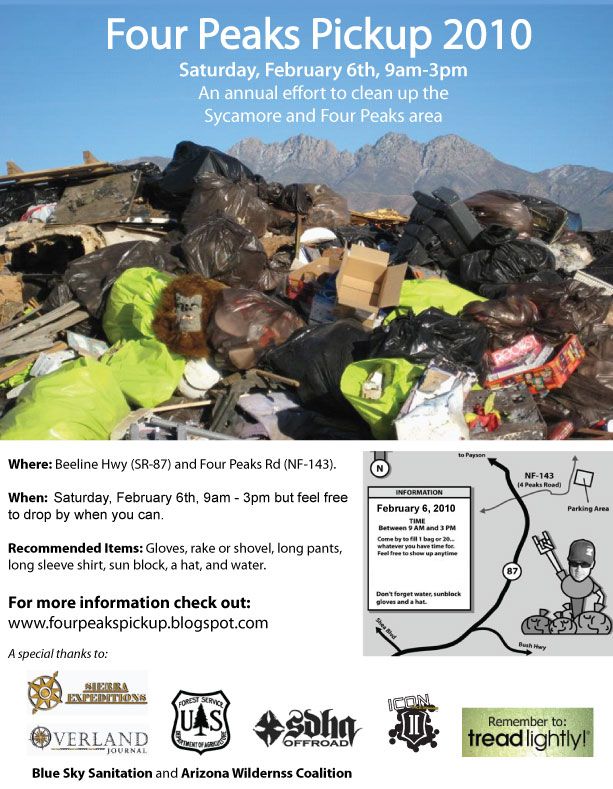 Contact info:

fourpeakspickup@gmail.com
The charity we are supporting with any donations above the cleanup costs is Tread Lightly. We'll have tons of Tread Lightly materials, stickers and flyers!

Even though Tread Lightly is this years benefiting Charity there will be some great local charity's at this years cleanup including:

TRAL is a local group that specifically cares for and works with the Mesa Ranger District. (Which includes the Four Peaks Area.)
Karmaracer: Which you may remember from last years cleanup will be a part of this years event. Luis Aclivar, this charities founder and leader, works tirelessly to teach kids and those less fortunate to find a new purpose in cycling. From teaching kids how to work on their bikes to making sure any kid who wants to race is fully outfitted. Karmaracer will be on site to give information and spread the word.
Disabled Explorers, which you may also remember from last year or many other places will be handling all the medical services at the cleanup. Lance, DE's front man, is a highly capable RN and will be in full effect with his new Sportsmobile truck!